Discover WSJ. Magazine's first ever all digital edition featuring reality star Kim Kardashian West captured by fashion photographer Daniel Jackson. In charge of styling was George Cortina, with beauty from hair stylist Chris Appleton, and makeup artist Mary Phillips.
"I'll never be a person who says it's a more positive thing if I show my cellulite. The feeling when I had to wear that corset, [the shapewear] is not that. It's the second skin that makes me feel comfortable and cozy and all smoothed. I love to be sucked in" – Kim on the way her shapewear makes her feel.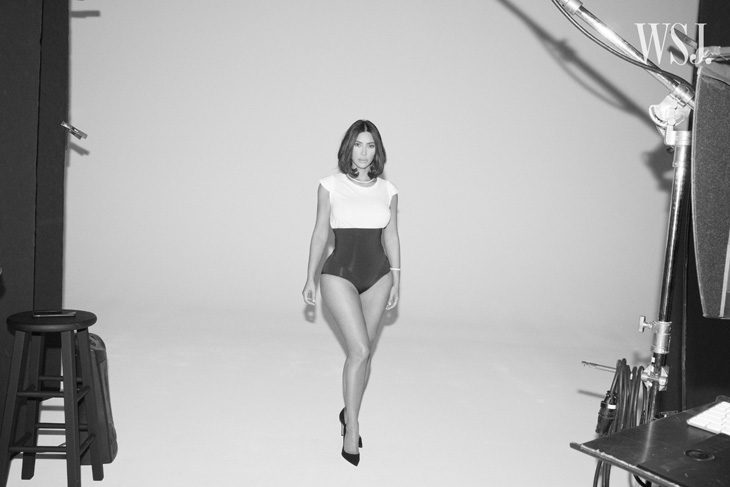 KKW on her Kimono controversy:
"You would think we would have obviously thought it through a little bit deeper," Kardashian West said by phone after her public mea culpa. "I'm the first person to say, OK, of course, I can't believe we didn't think of this. I obviously had really innocent intentions. But, let's listen. And I want to really listen. And I want to really take it all in."
"I do love Japan," she added. "My husband was in Japan when all of this was happening. It's a place that we love and go to. I have such respect."
KKW on deciding to change the line's name:
"We're figuring it all out now,"
"I do realize, though, that there might be more eyes on me and my brand," says Kardashian West. "And so I have to tune it out and really learn and really grow and have to realize that maybe there is a different standard. Do I feel held to a higher standard? I'll take responsibility for that and do the right thing."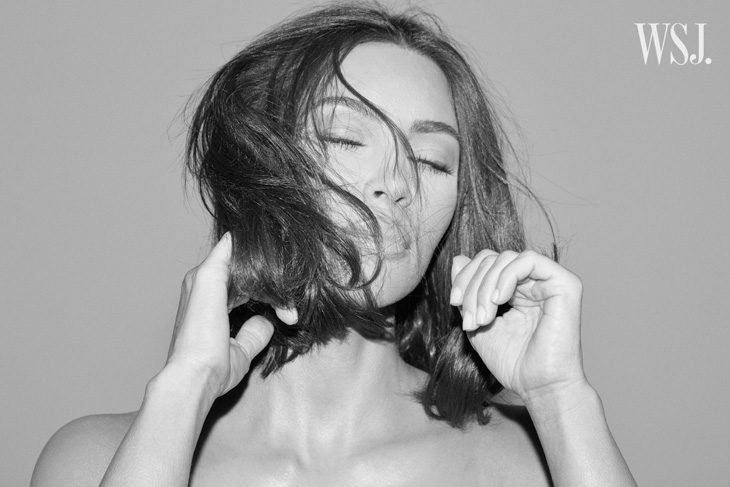 KKW on deciding to launch a shapewear line:
"I wanted to branch off and do my thing," With KKW Beauty, she says she sometimes asks herself, But do they really need this? With her shapewear, she says, "I'm like, OK! Everyone needs this! Underwear, bras—this is what people wear every day."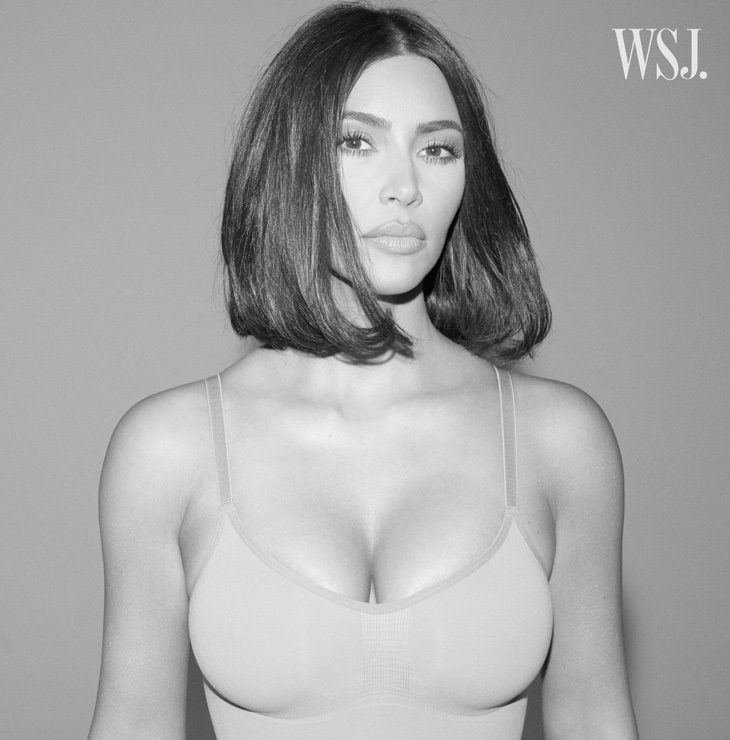 KKW on her body insecurity after pregnancy:
She still stings from headlines that ran when she was pregnant with North and Saint, when she gained 60 or 70 pounds. (After Kardashian West suffered complications from placenta accreta, Chicago and Psalm were born via surrogate.)
"It changed my body, my skin," she says. "[I got] photographed from every angle." She pecks at her phone's keyboard. "All I have to do is type Kim and Shamu," she says, and holds out a screen with unflattering photos of her pregnant self side-by-side with photos of the famous orca.
"That really changed my security," she says. "It broke my soul for a while."
KKW on being boss and her Mom Kris' involvement:
"I would say I have full creative control. Full design control. They help with ecommerce and figuring out our retail model," she says.
"She'll make sure she knows exactly what's going on," Kardashian West says of her mother. "She loves to give suggestions, and I would always value her opinion."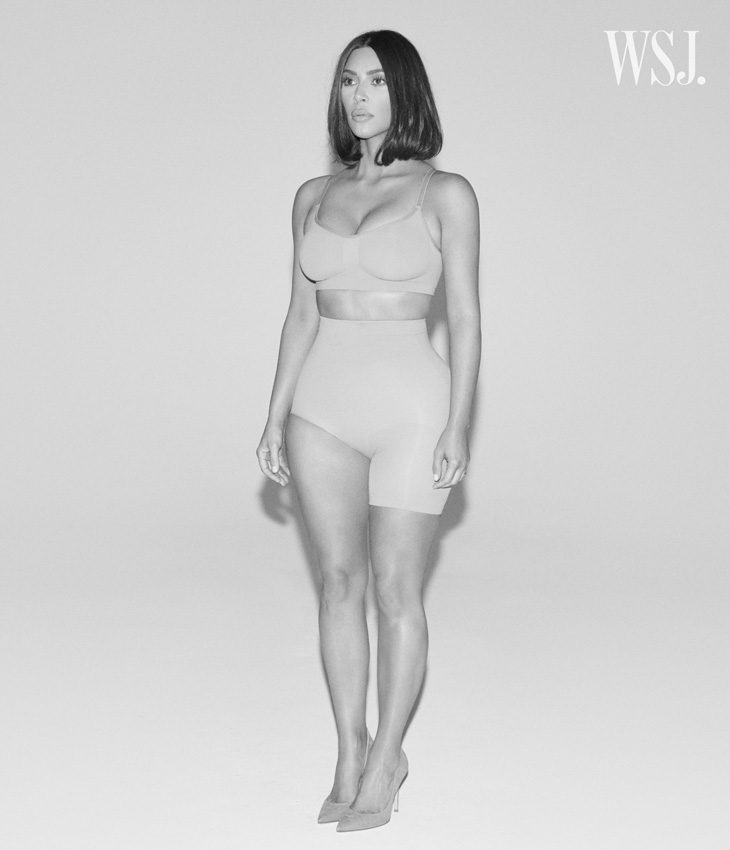 KKW on Kanye's involvement in her shapewear line:
Kanye was integrally involved in developing some aspects of the brand, including the packaging and original logo.
"Oh, my God; he loves it,"
"He really is like the creative director of my whole brand—not that he'd want that title." Kardashian West says of Kanye, "He always sees five to 10 years ahead…. I'm used to seeing things like they've been. And he's used to seeing them how he imagines them," she says.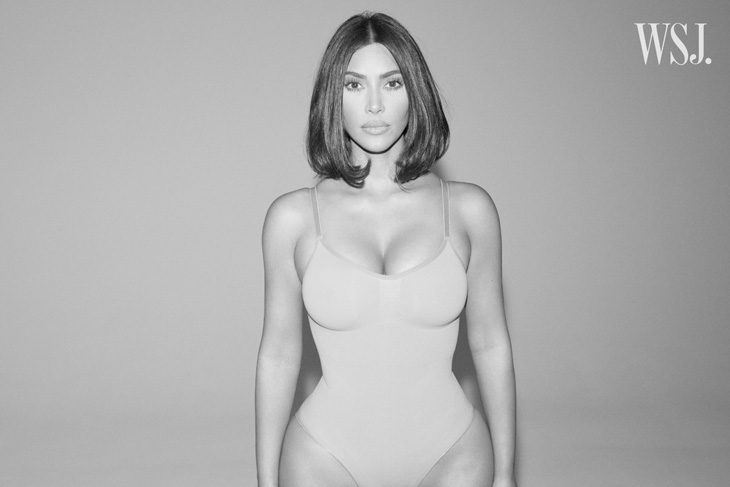 KKW on rumors that she had ribs removed for MET Gala Thierry Mugler dress:
"I don't even know if that's possible," she says. Her impossibly tiny waistline at the Met was the result of a Mister Pearl corset, worn under the silicone-covered-silk-organza-and-crystals dress that cinched her into the form of a fetish doll. "I have never felt pain like that in my life," she says. "I'll have to show you pictures of the aftermath when I took it off—the indentations on my back and my stomach."
North West on her mom's shoot:
"I want to try on high heels," North says, heading for a lineup of beige stilettos. "She's [been] wearing heels since she was 2," Kardashian West says.
On KKW's political activism and influence:
Someone hands her a phone, which she put on speaker mode. The caller is Rep. Jackie Speier (D., California), who hopes to enlist Kardashian West's support for an initiative that would likely irk the Turkish government. "There hasn't been a president since Ronald Reagan to [use the term]" Speier says as a makeup artist dabs color on Kardashian West's lips. The TV star, whose late father, Robert Kardashian, was Armenian-American, says she had recently texted Jared Kushner, the president's son-in-law and adviser, asking to discuss the hot-button topic of Armenia.
"If you can get the president to [recognize that the genocide happened], it would be a game changer for getting the resolution passed in the House," Speier continues. Kardashian West was scheduled to be at the White House in three days to discuss criminal justice reform, and she promised to bring up the Armenian genocide.
"If you can let me know how it goes, I'd really appreciate it," Speier says as they hang up. Kardashian West turned to a call from her publicist and says, "I want to make that my mission. It would make my dad so proud."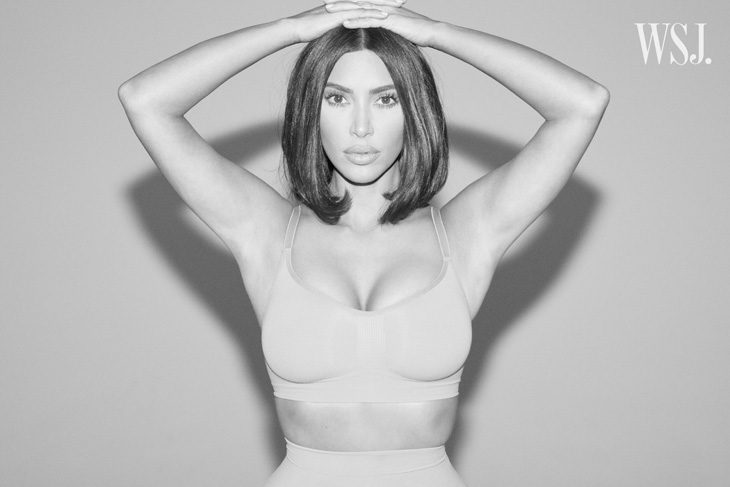 Photography © Daniel Jackson for WSJ. Magazine / Courtesy of © WSJ. Magazine
For more log on WSJ. Magazine's official website – www.wsj.com